:: Back to Patterns ::

Once you have really sharp tools, it is worth protecting the edges as much as possible by storing them in a tool roll. We keep our roll suspended from a tool board in the Studio. This safeguards the cutting edges while working at home and quickly rolls for travel.
This pattern is designed for 20 chisels and gouges. It is easy to increase or decrease the size, but we don't think we would go above 30 in one roll because it would become awkward to handle. Traditionally tool rolls were made of green baize, but burlap or canvas will do very well.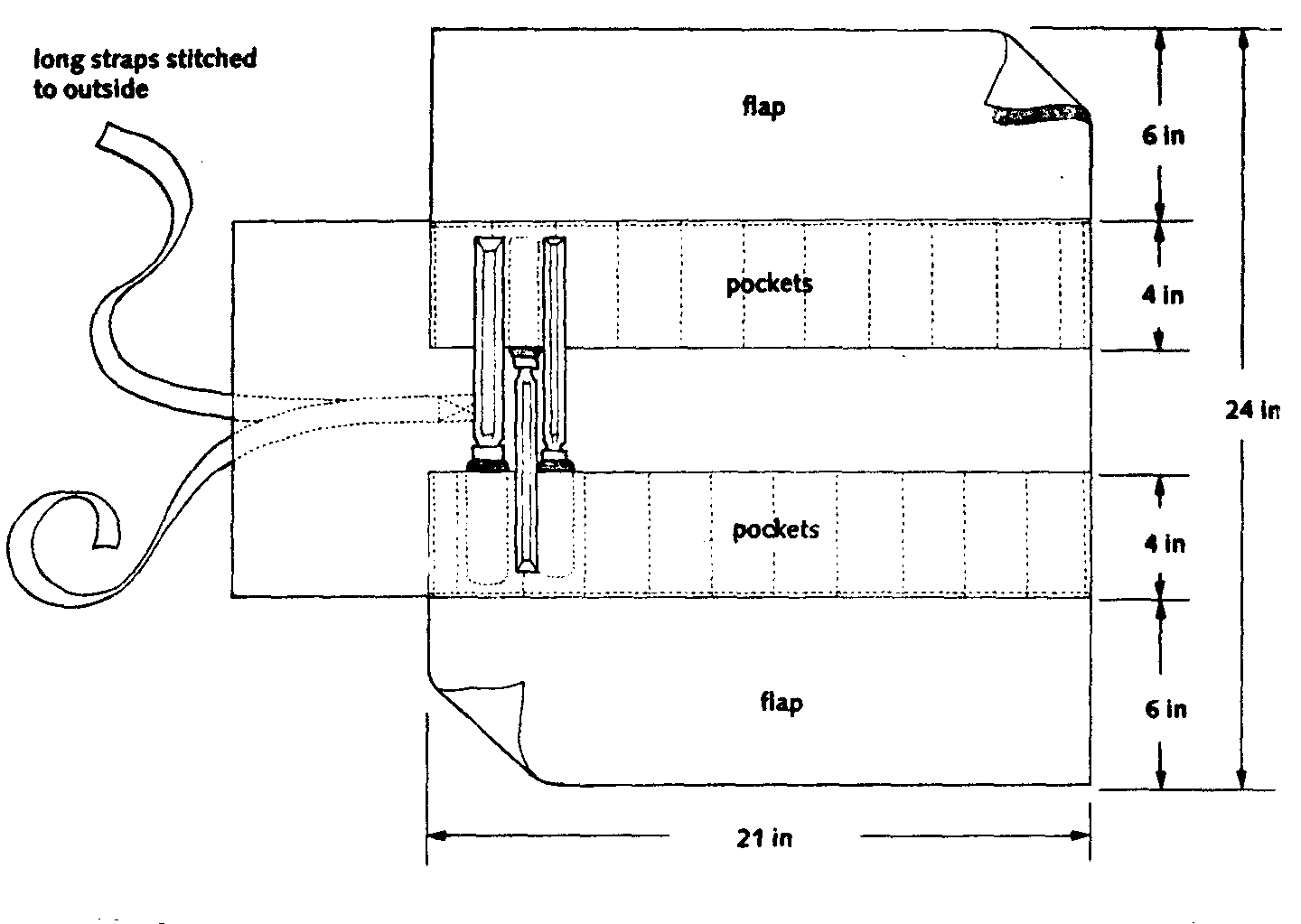 Click to Enlarge Pattern
Pockets for the tool handles are staggered so that the edge of tool on one side lies between tow handles of the tools opposite. The side flaps not only protect the edges, but stop tools from sliding out. Two straps and the end flap keep it all together when it is rolled up.